Back in July 2019, I experimented with forming habits!
Yes, I was procrastinating a lot! I desperately wanted to get back to a routine.
That's where I started researching online, reading medium articles, and books (5am Club by Robbin Sharma), watching Thomas Frank Videos, and many more.
A Little Backstory: I had been to GOA in Feb 2019 and then final year engineering exams got my attention. Soon, I started losing interest in working on my niche sites. The only source of income I had back then.
In the past, I had a habit of starting too many things simultaneously. Obviously, after many failed experiments and routines, I decided to form just 1 habit. It was not waking up at 5 am, not doing meditation (BTW I love the headspace app!) or cold showers daily but doing 12 Surya namaskars daily!
Now I am not a gym/fitness freak here to tell you that Surya namaskars are better than walking or gymming but I wanted to exercise in every possible way or at least get started.
So one fine day, I started doing 12 Surya namaskars. During this challenge, I would say the following things to myself every day:
"No matter what I do today, I'm going to do 12 Surya namaskars daily. Be it 11:30 at night."
My focus here was more on developing consistency rather than fitness or physical change.
And guess what?
I managed to do it for 100 days straight!! (skipped 2 days because of cold and fever which is fine I guess :p)
Learnings from testing 1 habit at a time:
I became calmer and composed about my day (one of many benefits of Surya namaskars)
I was more focused and consistent in getting my habit done rather than multiple things
Achieved my first 100-day streak! (My First habit to cross 30 days)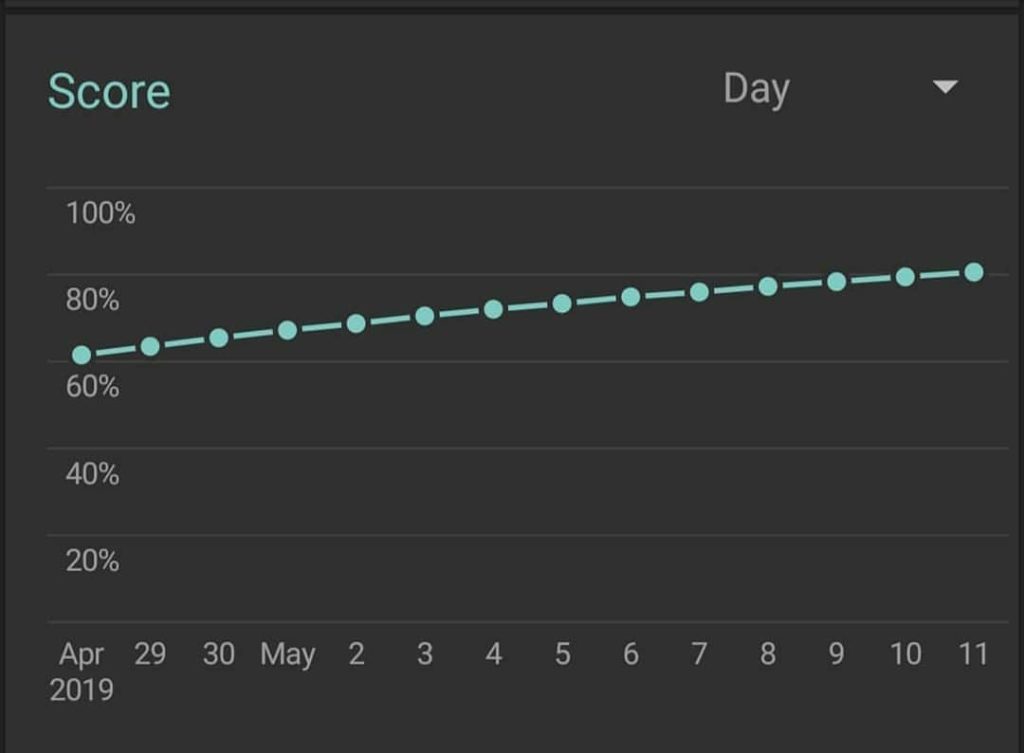 Eventually, I stopped doing it after 110 days. Sad!
Now I entered in 2020. Again going back to my routine, I need to get back to a routine once again. So this time, I wondered how about starting 3 habits at a time. I would have a small life experiment under my belt.
Forming 3 habits at a time:
I decided to do 3 things:
Gymming – Early morning
Meditate for 10 minutes (Headspace app)
Reading a book before sleeping for 15 minutes
Forming 3 habits at a single time.
Been the most consistent with Gym and Meditation! Yes! I Skipped 4 days so far due to some cultural events.
but,
when it comes to reading a book at night, I haven't been consistent.
Here are my learnings from both experiments:
1. Have a Time-based Habit
With my Gym and meditation, I decided that I will enter my gym before 9 am or else I will go in the evening. Here I knew I was busy in the evenings so that forced me to complete my workout in the morning.
After coming back from the gym, I would meditate before taking a bath. 2 Habits DOWN!
But this wasn't the case with reading a book. Firstly I was sceptical on the fact that is it really necessary to read a book. Still, I picked up some random self-help book and started reading without knowing WHY!?
2. Time your Habits
One thing that I recognised that I was more consistent with meditation daily only and only because I did it after coming home from the gym. Before getting ready for my office, I would do meditation and get ready.
I had a reminder set for 10:15 am for meditation. So even if I forgot, I used to be reminded daily. Associating and allocating time for your habits is vital.
3. Two Days Rule
I picked up this rule from Matt D'avella. He talks about not missing a habit for more than 2 days. It's okay if you miss it once. JUST ONCE!
You can go easy on yourself for 1 day but not more than 2 days. If you miss your habit for more than 2 days, you tend to lose interest.
I took this challenge and never missed any habit for more than 2 days except reading book.
4. Know WHY behind the Habit
If you are starting a habit, know the purpose behind it. Don't just start a habit just for namesake. There was a clear purpose behind going to the gym (my belly said it all) and meditating (helps me calm down and analyse complicated things + helps in prioritising)
When it comes to reading book, there was no such goal associated with reading. At the time of writing this, I have picked up "Cashflow Quadrant" (Finance book). So now I will focus more on reading as I genuinely want to develop the mindset of investing at an early age.
As someone rightly said, "Start Small, Scale Big".
If you are procrastinating, start with 1 habit a day. Start with a habit that is most useful in your current times. Be it business-related or life-related.
Remember to just start!